SAUDI ARABIA
Saudi Arabia Job Openings | Technician, Foreman, Supervisor Pipe Fitter, carpentry | Tn Job Academy
Saudi Arabia Job Openings
Job posted on January 29 & 30, 2023
Expiration date of January 31, 2023
Steps to Apply for Saudi Arabia Job Openings
Carefully review the job details
If your qualifications match the requirements, proceed to apply
Submit your documents via email as specified in the job advertisement or JD
Contact the office directly through the provided phone number or Address
Mega Recruitment Drive Under SMP Contract in Saudi Arabia – SMP Mega Jobs Fair 2023
Join our Telegram channel and Subscribe Our YouTube Channel to access a variety of job opportunities in the Middle East, Europe, Singapore and more, including free overseas recruitment, CV selections, and the ability to participate in Skype and telephonic interviews with just one click!
Innovative Systems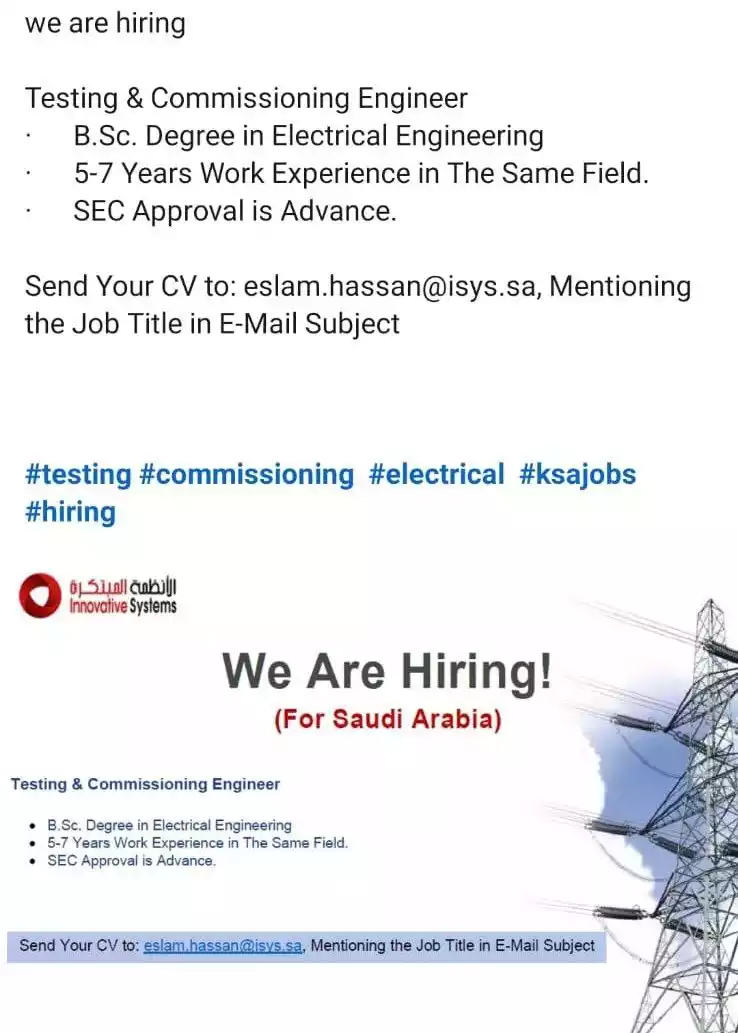 SICIM Projects
Zamil Offshore Jobs
Passport cover with a Disney print leads a damage of a Passenger Passport
Disclaimer
We are not directly involved in the hiring process at any point. Even though we make every effort to only provide you with Genuine Jobs, you are strongly advised to research the Recruiting Agent before accepting the Job Offer or paying any money to them.
TN JOB ACADEMY provides up-to-date information on NRI Connect, Gulf Jobs, Assignment Abroads, Gulf Jobs Indian, Gulf Job Paper, EAbroad Jobs, Gulf Job Times, and news on overseas job interviews held throughout India.